Best Taxi & Cab Service in Rajasthan
Are you planning a visit to the vibrant and culturally rich land of Rajasthan? Look no further! Rajasthan Taxi Online is your trusted companion when it comes to seamless travel experiences through the heart of this magnificent state. With our top-notch taxi service in Rajasthan, your journey is not just a ride, but an unforgettable adventure.
When it comes to exploring the mesmerizing landscapes, historic forts, and bustling markets of Rajasthan, convenience is key. Our cab service in Rajasthan ensures that you travel in comfort and style. With a fleet of well-maintained vehicles and experienced drivers who know every nook and cranny of the state, your safety and satisfaction are our top priorities.
At Rajasthan Taxi Online, we understand that your travel plans should be as unique as you are. Whether you're a solo traveler seeking solitude in the Thar Desert, a couple looking for a romantic getaway in Udaipur, or a family excited to unravel the mysteries of Jaipur's Pink City, our tailored taxi and cab services have got you covered.
---
Read More
Want To Book Taxi ?
Please do not hesitate to contact me if you require further information
TOP TRENDING
Day Tours
Rajasthan has good tourist attractions and hotels. You will have a great time here.
---
We Believe In a Smooth Ride and a Hassle-Free Travel Experience.
We are always ready to pick you up - 24/7
OUR BEST
Get The Best Taxi Service in Rajasthan With Us.
When it comes to exploring the vibrant and culturally rich land of Rajasthan, there's no better way to navigate its enchanting landscapes and historic sites than with the best taxi service in Rajasthan. Our exceptional cab service in Rajasthan is designed to offer you a seamless and comfortable journey, allowing you to soak in the beauty and grandeur of this incredible state. We also offer a taxi service in Udaipur at an affordable price.
---
Journey through Rajasthan's History and Culture: Rajasthan Taxi Online
Welcome to a remarkable journey that takes you through the captivating history and rich culture of Rajasthan, all from the comfort of Rajasthan Taxi Online's premium cab service. Embark on an adventure that promises not just transportation, but an immersive experience that will leave you enchanted.
Our commitment to offering the best taxi service in Rajasthan ensures that your travels are not just convenient, but also infused with the essence of this majestic land. With a fleet of top-notch cabs in Rajasthan at your disposal, we guarantee a seamless and comfortable ride to your desired destinations. Whether you're planning an exploration of the vibrant markets, opulent palaces, or ancient forts, our cab service in Rajasthan is designed to cater to all your travel needs.
Discover the magic of Rajasthan's iconic cities as our experienced drivers guide you through every twist and turn of its history. From the vibrant streets of Jaipur, the Pink City, to the serene lakes of Udaipur, our best taxi service in Rajasthan ensures that you don't miss a single sight. The enchanting tales of heroism and romance that echo within the walls of Rajasthan's majestic forts will come to life during your sightseeing tour.
Our cab service in Rajasthan isn't just about getting you from point A to B; it's about crafting an experience that resonates with the very spirit of this land. Immerse yourself in the vibrant hues of the local markets, witness the intricate craftsmanship firsthand, and relish the delectable cuisine that has been perfected over generations.
Rajasthan Taxi Online takes pride in offering you a glimpse into the heart of Rajasthan's culture. Our dedicated team ensures that every aspect of your journey is tailored to your preferences, making your trip to Rajasthan an unforgettable one. Whether you're traveling solo, with family, or as a group, our fleet of comfortable cabs in Rajasthan is at your service, ready to make your exploration seamless and enjoyable.
So, come experience the grandeur and allure of Rajasthan's history and culture with the best taxi service in the region. Let us be your companions on this remarkable journey through time and tradition. Book your cab in Rajasthan with Rajasthan Taxi Online today and set off on an adventure that promises memories you'll cherish for a lifetime.
How to Book a Cab in Rajasthan for Sightseeing Tours?
When it comes to exploring the rich heritage and breathtaking sights of Rajasthan, booking a cab service in Rajasthan is the most convenient and comfortable way to embark on your sightseeing tour. At Rajasthan Taxi Online, we take pride in providing the best taxi experience in the region, ensuring that your journey through this land of wonders is as enjoyable as it is informative.
Choose the Best Taxi in Rajasthan: Start by selecting the best taxi service in Rajasthan for your sightseeing adventure. Our fleet of well-maintained cabs in Rajasthan offers a range of options to suit your group size and preferences. From spacious SUVs to cozy sedans, you can choose the perfect cab for your tour.
Plan Your Sightseeing Tour: Before booking, outline your sightseeing itinerary. Whether you're captivated by the regal splendor of Jaipur's palaces or the romantic ambiance of Udaipur's lakes, our cab service in Rajasthan is ready to take you to your chosen destinations.
Book Your Cab Online: Booking a cab in Rajasthan with us is easy and convenient. Visit our website or use our mobile app to enter your travel details, including your pickup location, travel dates, and the places you wish to visit. Our user-friendly interface ensures a seamless booking experience.
Customize Your Experience: Let us know if you have any special requirements. Whether it's a specific route you'd like to take, an experienced guide you'd like to accompany you, or any other personalized requests, our team is here to make your sightseeing tour truly memorable.
Enjoy a Hassle-free Journey: On the day of your sightseeing tour, our experienced and professional drivers will arrive at your designated pickup location on time. With the best taxi service in Rajasthan at your disposal, you can relax and enjoy the scenic beauty as you're transported to each attraction.
Immerse Yourself in Rajasthan's Beauty: During your sightseeing tour, soak in the vibrant colors, intricate architecture, and rich history of Rajasthan's landmarks. From the majestic Amer Fort to the serene Pichola Lake, every moment is an opportunity to create lasting memories.
Return to Your Starting Point: Once your sightseeing tour is complete, your cab in Rajasthan will safely return you to your starting point, ensuring you've had a comprehensive experience of Rajasthan's cultural and historical treasures.
Share Your Experience: We value your feedback! Share your experience with Rajasthan Taxi Online and let us know how we can continue to improve our cab service in Rajasthan for future travelers.
Booking a cab in Rajasthan for sightseeing tours is the key to unlocking the beauty and history of this remarkable land. With Rajasthan Taxi Online, your journey becomes not only a sightseeing tour but an unforgettable adventure. Book your taxi service in Rajasthan today and get ready to explore the wonders that await you.
FAMOUS DESTINATION
Rajasthan Tours
Rajasthan, the land of Heritage , heritage, and cultural tours , is located in the northern part of India.
Jodhpur is the second-largest city of Rajasthan and is commonly known as "The Blue City".
---
Read More
---
Jaisalmer is a beautiful border city lying on the western end of the country offering plenty of things.
---
Read More
---
Mount Abu is the only hill station in the state, and it stands at 1722m above sea level.
---
Read More
---
---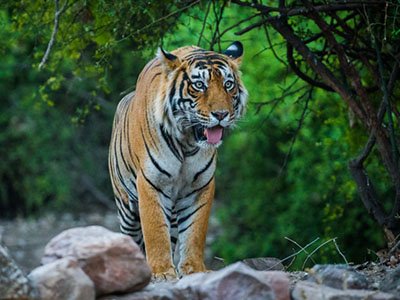 Sawai Madhopur, a prominent figure in Rajasthan's eastern region, is seen huddled up.
---
Read More
---
Pushkar is not an unknown name, from the religious sights to the quirky cafes.
---
Read More
---
Bikaner is the home of one of two biplane models that the British used during World War I.
---
Read More
---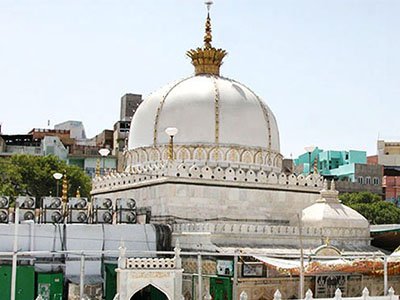 Ajmer can be found in Rajasthan, northern India. South of the city's artificial.
---
Read More
---
FEEDBACK
Testimonials
---
Today I called the taxi. Within minutes it was booked at a reasonable price. Our Taxi driver was also on time. Then my trip started. He had a good knowledge of the city and forts. Altogether it was a wonderful experience.
Harsh Kumar
1. What services does a cab provide?
Taxi services include transporting people by road to the destination specified by the customer, collecting up the passenger at the specified location, and waiting for the passenger at a cab stop or another location decided upon with the passenger.
2. How to find the best affordable taxi service in Rajasthan?
Although taxi services are kind of costly, as compared to other private car services, Rajasthan Taxi Online is the most cost-effective.
3. What are the three most significant characteristics of a cab driver?
Whenever you hire a taxi get to know the driver first: ● Your cab driver must be a confident driver who can drive safely in any road and weather situations. ● A friendly, trustworthy and patient attitude. ● Should be able to deal with all sorts of individuals including the odd awkward or challenging customer.
4. Why is a cab the finest mode of transportation?
It is always accessible: Most public transportation services operate only during certain hours. The drawback is that many taxis are not available late at night, when you are most likely in severe need of a ride. Rajasthan taxi online is available 24*7 for you to have a safe journey.
5. How can I get a taxi in Rajasthan?
You may book taxis online with Rajasthan Taxi Online. You have the option of booking an outstation cab, a local cab, or an airport cab. If you want to see the many tourist attractions in Udaipur, Jaipur, Jodhpur & Mount Abu, the best method to do so is to make an online cab reservation.