#1 Best Taxi Service in Rajasthan
Welcome to Rajasthan Taxi Online. we take pride in providing reliable & affordable taxi service in Rajasthan. Our drivers are experienced and well-trained, ensuring that you receive a safe and comfortable ride to your destination. We have a fleet of well-maintained cars that are equipped with modern amenities to make your journey even more comfortable. We also provide the best taxi service in Udaipur & Tempo Traveller in Udaipur for group travel, which is perfect for family vacations, corporate events, or any other group activity.
We understand that planning a trip can be stressful, which is why we strive to make your travel experience as stress-free as possible. From online booking to timely pickups and drop-offs, we ensure that your journey with us is smooth and hassle-free. At Rajasthan Taxi Online, we believe in providing the best possible service to our customers. Our team is available 24/7 to assist you with any queries or concerns you may have. We also offer transparent pricing with no hidden costs, so you can be sure that you are getting the best value for your money.
So, whether you are a local or a tourist visiting Udaipur, Rajasthan Taxi Online is your go-to option for the best taxi service in Udaipur. We guarantee that you will have a pleasant and comfortable journey with us. Contact us today to book your next ride!
Booking a taxi in Udaipur has never been easier with Rajasthan Taxi Online. You can book our taxi service in Rajasthan online, through our user-friendly website or mobile app. Alternatively, you can call us directly, and our team will be happy to assist you with your booking. Call +91-7742964241 or +91-7792969679 for faster and more efficient service!!!!!
---
Read More
Want To Book Taxi ?
Please do not hesitate to contact me if you require further information
TOP TRENDING
Day Tours
Rajasthan has good tourist attractions and hotels. You will have a great time here.
---
We Believe In a Smooth Ride and a Hassle-Free Travel Experience.
We are always ready to pick you up - 24/7
OUR BEST
Car Rental in Udaipur
We have a variety of cars to suit your needs, including small, luxury, and economy vehicles. We have all types of cars like sedan, luxury sedan, and SUV available for booking. You can also hire a car which is perfect for families and groups. We have some luxury cars in our fleet and also we provide the best service for your family trips.
---
FAMOUS DESTINATION
Rajasthan Tours
Rajasthan, the land of Heritage , heritage, and cultural tours , is located in the northern part of India.
Jodhpur is the second-largest city of Rajasthan and is commonly known as "The Blue City".
---
Read More
---
Jaisalmer is a beautiful border city lying on the western end of the country offering plenty of things.
---
Read More
---
Mount Abu is the only hill station in the state, and it stands at 1722m above sea level.
---
Read More
---
---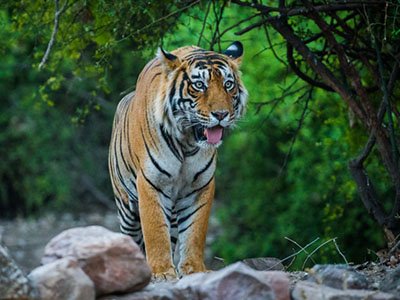 Sawai Madhopur, a prominent figure in Rajasthan's eastern region, is seen huddled up.
---
Read More
---
Pushkar is not an unknown name, from the religious sights to the quirky cafes.
---
Read More
---
Bikaner is the home of one of two biplane models that the British used during World War I.
---
Read More
---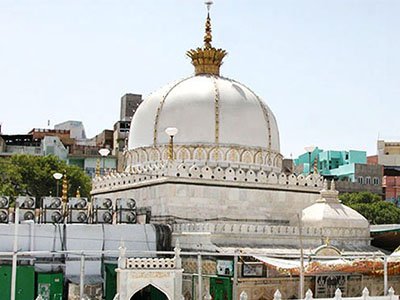 Ajmer can be found in Rajasthan, northern India. South of the city's artificial.
---
Read More
---
FEEDBACK
Testimonials
---
Today I called the taxi. Within minutes it was booked at a reasonable price. Our Taxi driver was also on time. Then my trip started. He had a good knowledge of the city and forts. Altogether it was a wonderful experience.
Harsh Kumar
How to Hire a Car in Udaipur?
The conventional method of booking a taxi can be intimidating for some customers. When you hire a car in Udaipur, you will be placed on a lengthy and boring hold before someone says "next available." Furthermore, most businesses require customers to establish an account in order to book an online taxi in Udaipur.
Our business takes a both traditional & non-traditional strategy in which someone answers the phone without any hold or sound. Our operator will inform clients of the precise delay time, which is usually between 15 and 20 minutes. On the phone, our operator informs the client of the expense of their journey.
---
Our Top Priority Is Your Safety
Our goal at Taxi Booking in Udaipur is to provide professional and affordable transportation services throughout the local Rajasthan area. Our completely managed, dependable service frees up your time to focus on what is most essential to you. Let us handle the rest. When you book a taxi or cab in Rajasthan with Rajasthan Taxi Online, you are assured of 24 hour service and a skilled driver. We will get you there and keep you safe no matter where you are going. We know Rajasthan inside and out, so you can lean back, relax, and depend on us to get you to your destination.
1. What services does a cab provide?
Taxi services include transporting people by road to the destination specified by the customer, collecting up the passenger at the specified location, and waiting for the passenger at a cab stop or another location decided upon with the passenger.
2. How to find the best affordable taxi service?
Although taxi services are kind of costly, as compared to other private car services, Rajasthan taxi online is the most cost-effective.
3. What are the three most significant characteristics of a cab driver?
Whenever you hire a taxi get to know the driver first: ● Your cab driver must be a confident driver who can drive safely in any road and weather situations. ● A friendly, trustworthy and patient attitude. ● Should be able to deal with all sorts of individuals including the odd awkward or challenging customer.
4. Why is a cab the finest mode of transportation?
It is always accessible: Most public transportation services operate only during certain hours. The drawback is that many taxis are not available late at night, when you are most likely in severe need of a ride. Rajasthan taxi online is available 24*7 for you to have a safe journey.
5.How can I get a taxi in Udaipur?
You may book Udaipur taxis online with Rajasthan Taxi Online. You have the option of booking an outstation cab, a local cab, or an airport cab. If you want to see the many tourist attractions in Udaipur, the best method to do so is to make an online cab reservation.